Calm vs Headspace: Battle of the Meditation Apps
Last update: September 25, 2023
9
772
0
Certain apps focus on improving your mental health. Can either Calm or Headspace assist you on your mindfulness journey?
There are many meditation and mindfulness apps that could improve your mental health.
You can find ones that clear the mind and promote good sleep. Practicing mindfulness is one way to prevent negative thoughts from returning. Of course, not all apps will work to reduce mental stress, but there are some that have helpful features.
Calm and Headspace are two possible candidates. Both offer guided meditations, sleep improvement exercises, and educational content that can boost your mental state. Finding the right meditation app for your health could be worth it, so which one offers the best mindfulness exercises?
In this article, we compare Calm and Headspace to see which is more effective.
Which Is Better for Mindfulness Meditation: Calm or Headspace?
Calm is a better option due to the wide variety of features. It has great mood-tracking tools, sleep stories, yoga classes, daily reminders for meditation, and a greater deal of customization. Both beginners and more advanced users can use this app when taking professional mindfulness classes or reading fun educational content.
Headspace is also a great app that is a bit more structured and less flexible than the Calm app with a high focus on learning. You can progress through the meditation courses gradually, discovering more mindfulness techniques and exercises. Yet, this mobile app will be more beneficial for users looking to learn and wanting to gain social community benefits.
Both apps can serve as a great assistant in your mindfulness practice. Ultimately, it's up to your specific goals to choose the app that best suits your needs.
Calm vs. Headspace: Head-to-Head
Comparison Winner: Calm

Pros
Simple interface
Daily reminders
Mood tracking and sleep stories
Professional classes
Regularly updated content
Fun educational material
Desktop and mobile versions
Free trial for web and app users
More advanced courses
Kid-friendly meditation
Encourages consistency
Several physical exercises
Buddies section boosts the feeling of community
Cons
Quite expensive
Too repetitive
Meditations can be short
No free content
What Is the Calm App?

Calming exercises to improve your emotional state
Sleep audios narrated by famous celebrities
Personal guidance for practicing mindfulness
Learn More
Calm is a mindfulness meditation mobile app that contains calming exercises, breathing techniques, and sleep music with narrated stories. You can use these features to reduce stress or try the meditation experience when clearing the mind of negative thoughts.
A study found that soothing music promotes improvement in sleeping patterns. The Calm app was designed to make you fall asleep easier. Plus, kid-friendly meditations are great for helping parents settle their children, especially when they don't have time.
There are other features like meditation packs, daily meditation practice, breathing exercises, and sleep stories narrated by A-list celebrities. So, if you like autonomous sensory meridian response (ASMR), this app will benefit your mental well-being.
Pros
Beginner-friendly interface

Regular app updates

Daily meditation reminders

Several mood-tracking features

Master classes taught by experts

Soothing recordings for better sleep
Cons
No social communication

Nature sounds might be distracting for some

Sleep stories are long
What Is Headspace?
Courses on mindfulness
Educational content about meditation programs
The reading material covers deep sleep
Learn More
Headspace is a mindfulness-based smartphone app that makes meditation seem less intimidating. The creators want people to enjoy daily guided meditations, guided audio tours for sleep, short workout sessions, ambient music, and other calming mental exercises.
Research has shown that implementing mindfulness into your daily routine can reduce paranoid thoughts. Headspace was made to support calmer thinking and help with other feelings like grief, depleted motivation, low self-esteem, and poor concentration.
The app requires you to create an account before using any of the premium features. You can then navigate educational articles, mini-meditations, sleep hygiene topics, and stories that make you 14% less stressed in 10 days, according to their official website.
Pros
Daily reminders for mindfulness practices

Simple progress-tracking features

The Buddies tab allows other friends to join

Designed for iOS and Android devices

Workout classes taught by Olympians

The content is easily accessible
Cons
Expensive subscription

Some repetitive features

Auto-renewal costs more money
Similarities of Calm and Headspace
You can use both Headspace and Calm to improve your confidence, mood, and overall mental well-being. Here are the similarities between the two mindfulness apps:
#1 Provides meditations
One of the main features of Calm is the Daily Calm meditation courses. You'll get a new 10-minute meditation to try every day. This is supposed to reduce anxiety symptoms, promote better focus, ease depressive episodes, and reinforce emotional gratitude.
Dedicated meditation sessions are also the main feature of Headspace. Each session is guided, and you're able to choose from topics that center around depression, low self-confidence, and anxiety. The single programs are great for quick relief before big work presentations or job interviews.
Studies show that these calming methods are a great way of treating anxiety and reducing high stress levels. 
#2 Helps you to sleep better
Calm is well known for its soothing sounds, songs, and playlists, which are designed to help you fall asleep better. Research shows that listening to music can improve sleep quality, while also increasing the amount of deep sleep that you get.
The Calm app also offers sleep stories narrated by A-list celebrities. Most of these stories are designed for people who suffer from negative sleep-related symptoms like chronic fatigue, poor focus, and anxiety at night.
Similarly, Headspace has a collection of 45-55-minute guided audio recordings and sleep meditations that help to prevent disturbances throughout the night. It's believed that sleep radio can soothe the mind effectively and encourage your brain to rest.
#3 Physical activity
Calm Body sessions are a collection of 10-minute gentle stretching exercises that are designed to release tension in the body and recharge your mind. From morning wake up and afternoon reset to evening wind down and stretch, each of the 8 sessions promotes mindful movement.
Research proves that morning and evening stretches could relax the mind, especially during times of intense stress.
Headspace's Move Mode also focuses on training your body and mind, to strengthen your mental and physical well-being simultaneously. Guided by expert trainers, you can choose from low-to-medium impact workouts and cardio exercises to get your heart pumping, or rest day recovery meditations for the mind.
Differences Between Calm and Headspace
Although both were created to improve your mental health, each app has unique features that cater to every user's unique goals, abilities, and preferences. We've rounded up the main differences between Calm and Headspace below:
#1 Suitability to beginners
Beginners can use Headspace when figuring out what they like. There are plenty of single meditations that improve your focus, motivation, and confidence, as well as a 10-day Basics course that teaches the essentials of meditation.
In contrast, not everyone will have the knowledge to use Calm properly. Many features promote consistent practice with daily meditation, which can be difficult to integrate into a routine packed full of work, family, friends, and other commitments. Because of this, beginners may struggle with taking each step at a time, and may therefore be put off from buying the app.
#2 How to get started
With Headspace, you can download the app for free, sign up, and you're then ready to view the meditations library. To unlock the actual meditations, you'll need to start a free trial, which automatically converts to a premium subscription once this period is over. Calm's sign-up process is slightly different.
Before diving into the app's features, you'll be asked what the app can help you with, from improving sleep quality and reducing anxiety to boosting your focus or working on yourself. This allows Calm to create a personalized experience for you, which you can access with a free 7-day trial before upgrading to premium, or by using the limited free content.
#4 Free versions offer different levels of accessibility
Calm's free version provides a variety of meditation options, including timed meditations, day 1 of all multi-day meditation programs, one breathing exercise, and a sleep story. Once your free trial is over, these features will remain unlocked.
Headspace works slightly differently. You'll have access to their whole library of content during the free trial, but once this ends, you'll have to purchase a subscription to continue your mindfulness journey.
Cost
The cost of each app could help you decide which subscription is best. You should also think about the long-term prices and how it affects your budget. Below are the costs of Calm and Headspace, including other pricing plans you might consider getting.
Calm is free to download and has a 7-day trial for anyone purchasing premium. Once the trial has ended, you can pay $69.99 a year or $14.99 a month. A lifetime membership costs $399.99 for those who don't want monthly payments.
The Headspace app is also free to download with a trial and limited features. You must pay $12.99 per month with a 7-day trial or get 14 days free while paying $69.99 annually.
FAQs
Which is better for beginners: Calm or Headspace?
Beginners can use Headspace to find quick meditation videos and mindful workouts that focus on improving their mental health. That doesn't mean the Calm app is unsuitable, as it still contains plenty of actionable and educational content.
Is Calm Premium worth it?
Yes, Calm premium is worth it for people who need guided meditations and courses for dealing with anxiety. There are many features that focus on self-improvement, high stress levels, sleep quality, and panic episodes that require breathing techniques.
Are meditation apps helpful?
Meditation apps are helpful for those wanting to improve their mental health in the long term. These dedicated apps may also be a great form of digital therapy. Features like guided meditations, soothing audio, and breathing exercises will hugely benefit your life.
Is Headspace free?
Headspace is free to download and contains a free trial with limited features. You need to pay for a premium subscription to access the entire library. It's worth testing the free features beforehand to determine whether Headspace is a suitable mental health app.
Calm and Headspace vs. Alternatives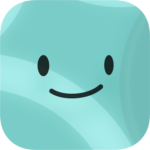 Brand
Sensa
Calm
Headspace
Pros
Custom exercises to suit your needs
Daily lessons
Personalized workout plans
Quick relief techniques to reduce stress
Reading material for beginners
Easy daily tasks
Tips for building healthy habits
Simple interface
Regular updates
The sleep stories are recorded by celebrities like Harry Styles
Daily reminders about meditation
Master classes taught by experts
Easy mood-tracking features
Suitable for iOS and Android devices
Daily reminders to help you practice more meditation
Progress tracking
The Buddies feature allows other people to join your journey
Simple content accessible to everyone
Workout classes taught by professional Olympians
Cons
Paid app
No audio or videos
You can't add friends on the app
Sleep stories can be too long
Nature sounds are distracting
Quite expensive
Some features can be repetitive
Auto-renewal subscription may cost more money
How We Tested Calm and Headspace
Testing Headspace and Calm ensures you choose the right meditation app. You can determine which app closely relates to your personal goals. We reviewed the benefits, pros, and cons before rating Calm and Headspace based on the below factors.
Quality
A high-quality app will always do well in the current market. Most of the quality stems from the user interface and overall system. Both of these apps don't have many users reports when it comes to bug-related complications or confusing meditation courses.
Effectiveness
You can only judge the effectiveness by testing apps yourself. There are several positive reviews that state the benefits of each meditation app. Learning how to meditate by listening to sleep audios and guidance videos is a great way of clearing your mind.
Price
The high price point of each app can put people off buying the subscription. You may have a budget when it comes to purchasing premium subscriptions. Both apps cost $69.99 a year, so keep this in mind before choosing your preferred mobile app.
Brand reputation
Both brands are passionate about providing customers with the best experience. Headspace wants to "improve health and happiness," while Calm focuses on "life-changing meditation that aims to help people sleep, relax, and focus."
A Word From an MD
There are some people who don't get along with apps. This might be due to the limited features or lack of personal connection during times of stress. You may be one of those people who need real-life therapy to calm the mind and practice mindfulness meditation.
Although they offer many benefits, popular meditation apps aren't always necessary for supporting emotional wellness or helping you sleep better. Consider going for morning walks or short runs to relieve anxiety. Regular exercise is one way to improve your long-term mental health, while journaling apps can help with self-discovery.
Just remember to consult with your doctor or therapist if any mental health concerns worsen. A medical professional is there to support your journey. They might offer a good meditation practice or mindfulness techniques that cater to your personal needs.
Conclusion
So, is Headspace or Calm better for your mental well-being?
These two popular meditation apps have unique features that could cater to your personal goals. Calm is more focused on physical exercise and sleep, while Headspace uses educational content to teach beginners about the benefits of meditation.
If neither of these two apps quite tick your boxes, or you'd like to compare some more apps to get a more well-rounded view, then check out the 15 best mental health apps of this year.
Last update:
September 25, 2023
9 min read
772 Views
0 Reviews
${TOCSections.eq(0).find('a').text()}