Affiliate links on our site may earn us commissions.
Learn More
.
Intermittent Fasting
BodyFast App Review: Is This Intermittent Fasting App Worth It?
Intermittent fasting is one of the most effective methods to lose weight. Yet, for this method to be effective, you must find what works best for your body.
One of the most effective ways to do that is to use an intermittent fasting app that provides a personalized approach to your diet.
BodyFast, considered one of the best intermittent fasting apps, could be a wise pick. Read the BodyFast app review and see if this app is suitable for your needs.
Summary
BodyFast vs. Alternatives
Comparison winner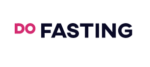 Great user experience
Tons of fasting-relevant information
Intuitive user experience
Educational content
Has a free version for trying the app out
No free trial – you must subscribe to unlock content
Paid version contains ads
Brand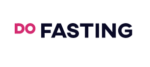 Pros
Great user experience
Tons of fasting-relevant information
Intuitive user experience
Educational content
Has a free version for trying the app out
Cons
No free trial – you must subscribe to unlock content
Paid version contains ads
What Is BodyFast?
BodyFast is one of a few intermittent fasting apps that individualize a fasting period according to your health condition and goals.
All you need to do is follow the times for eating and fasting windows (and not break the fast). You receive daily educational bits and motivational content, so you always feel encouraged to progress.
Additionally, BodyFast allows you to track weight, body measurements, and water intake. You can see your progress presented in visually appealing, easy-to-read graphs.
BodyFast
Personalized fasting plan
Offers more than 10 fasting plans (different eating periods: power week, 16:8, 5:2, etc.)
Learn More
Does BodyFast Work?
BodyFast intermittent fasting and weight loss app works as long as you put effort into it. This app guides you in your intermittent fasting journey, so you always know when to eat and helps you build lasting health habits.
BodyFast is not a diet app. That means you do not need to deprive yourself of calories (and eventually experience a yo-yo effect if you decide to quit the diet).
With the BodyFast app, you can eat whatever you want, minding only the time when you eat. Of course, you can always choose a calorie-restrictive plan.
Therefore, BodyFast works as an effective assisting tool for your lasting weight loss, calmer mind, and better health journey. Studies show intermittent fasting improves memory, heart health, physical performance, and energy levels.
How Does BodyFast Work?
When you download an app, it asks you to complete a questionnaire and indicate your expected goals for using the app. Based on your answers, the app crafts an individual fasting plan for you.
If you prefer eating in the morning, the app will allow you to select a morning plan. The same applies to all your other habits. This way, fasting becomes intuitive, and you never feel forced to skip meals at times that are unnatural to you.
You can also choose the intensity of fasting, depending on your goals and dedication to follow them.
How to Start Using the BodyFast App?
To begin using the BodyFast app, download it from Google Play or the App Store. The app is free to download, so you can browse through the interface and main functions and see if it feels intuitive.
The app is straightforward, so you always know your goals for each day. Once you start following the fasting schedule, the app will track your progress, motivate you, and provide you with some educational tips on fasting.
This way, not only will you achieve your fasting goals, but you will also have a scientific understanding of what is happening to your body.
The Price of the BodyFast App
The BodyFast app offers free and paid versions. If you subscribe, the BodyFast app costs $34.99–69.99 (3, 6, or 12-month intervals).
If you see intermittent fasting as a long-term goal (that will ideally become your lifestyle), select a 12-month plan to get the best price.
As for the individualized fasting coaching app, $1.35 a week is a reasonable price that matches the market average for a high-quality app.
Free Version vs. Premium
The app offers two versions – free and premium. The free version offers basic features and a few fasting plans. Overall, if you are new to intermittent fasting and want to see if the app works for you, it costs nothing to try it out.
If you are satisfied with the user interface and want to start an all-in fasting journey, you would highly benefit from upgrading to the premium version.
It unlocks 50+ fasting plans (customized to your needs), a Joker Day, challenges, a coach (great for accountability), and daily educational tips. The app becomes a complete daily guide in your fasting journey.
FAQs
Is BodyFast free?
The BodyFast app has free and paid versions. The free version contains ads and is limited in feature selection. Still, this allows you to get a sense of the app before upgrading to premium.
Is the BodyFast app worth it?
Since the app provides a free version, it is worth at least a try. Also, if you are looking for an individualized approach, this app is a great pick for achieving your goals.
Is BodyFast legit?
The BodyFast intermittent fasting and weight loss app is a high-quality product. All the fasting plans are safe and healthy. There are no plans that could become dangerous for your health if followed correctly.
How to cancel the BodyFast subscription?
You can do this by going to your account section on their website or canceling it through the App Store or Google Play on your phone.
How We Tested the BodyFast App
To evaluate the BodyFast app thoroughly and brief you on the findings, we tested critical app features.
Among the factors applicable to health-related apps, we included quality, effectiveness, price, and brand reputation.
Quality 7/10
The BodyFast app can be considered a high-quality app. It has favorable user reviews on the App Store and Google Play (4.7 on both).
The user interface is perfect, making the app very easy to navigate. That means you should not experience any issues regarding the technical side of the app.
The only downside that made us lower the grade is the user-reported lack of flexibility in changing the fasting week schedule. If you have a family dinner twice a week, you will not be able to move around your fasting schedule.
Effectiveness 8/10
As an intermittent fasting app, this app deserves praise. Here you can find 50+ fasting plans, training practices, educational content, and motivational bits.
This app helps people achieve their fasting goals, one of the main being weight loss.
The BodyFast app claims to help users reach their fasting goals 30% faster.
Price 5/10
Although the app provides a free plan for trying it out, the price is still relatively high when it comes to an app. It costs $69.99 yearly.
And even though it fits in the average price range for high-quality fasting apps, not everyone can afford to buy such an app.
Brand reputation 9/10
BodyFast seems like a dedicated brand in helping its users achieve their fasting goals – starting from the intuitive app interface and finishing with responsive customer support.
If you are looking for a brand you can trust, BodyFast is the one.
A Word From RD
For people new to fasting, coming up with a strategy on their own can be risky. If done incorrectly, intermittent fasting can be dangerous.
That is why high-quality, science-backed apps can help people fast correctly without harming their bodies. The educational approach makes users follow the plan and understand why they do what they do.
When selecting a fasting-focused app, you should stick to the ones that customize the plans and intensity according to individual human health conditions and expected results.
This way, you can achieve the desired body weight, psychological well-being, and overall better health more effectively and sustainably than you would if you were to do it yourself.
Conclusion
The BodyFast intermittent fasting app is a wise pick for people dedicated to starting their fasting journey.
The app personalizes the fasting plan depending on a person's current situation and expectations and serves as an informative, helpful daily guide.
The progress tracker and easy-to-read progress charts make it intuitive to check in daily and see your overall improvement.
Yet, weigh the pros and cons before making a decision. For some people, paying $70 for an app might be too expensive. For others, the lack of flexibility might be the biggest downside.
We suggest you try out the free app version and get an overall sense of the app before putting money into it.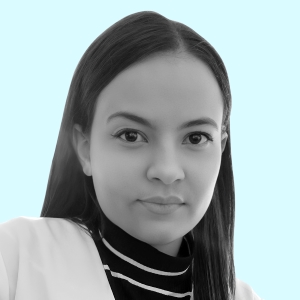 Written by
Edibel Quintero is a medical doctor who graduated in 2013 from the University of Zulia and has been working in her profession since then. She specializes in obesity and nutrition, physical rehabilitation, sports massage and post-operative rehabilitation. Edibel's goal is to help people live healthier lives by educating them about food, exercise, mental wellness and other lifestyle choices that can improve their quality of life.
The article was checked by

Rosmy Barrios, MD