The 10 Best BetterHelp Alternatives in 2023
Last update: September 21, 2023
9
586
0
Finding a suitable self-care app can help you manage your emotions effectively. There are many apps out there similar to BetterHelp, but what are they and how can they improve your mental health?
There are many apps that claim to support your emotional state and offer online therapy services.
Some apps might be effective, while others are only there to get money. It's important to focus your time on therapy services that actually work to reduce your stress and improve your mental well-being. BetterHelp is one good example, but that doesn't suit everyone's taste and budget.
Fortunately, you can discover similar apps that support those with various mental health conditions. There's no need to spend lots of money on a subscription, especially if you want to use certain online therapy apps in the long term.
Keep reading to find the top BetterHelp alternatives in 2023.
Top 3 BetterHelp Alternatives
#1 Best overall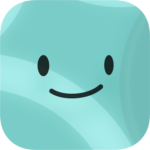 Online therapy app based on CBT
Tasks and reminders to change your mindset and build healthy habits
Provides a lot of educational content
Encourages practicing mindfulness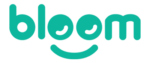 Interactive self-therapy app focused on CBT
Provides video lessons and breathing techniques
Helps treat mood disorders

Online therapy platform that matches you with a therapist
Allows receiving therapy in various formats
Helps treat various mental health conditions
Offers psychiatric services and medication management
The 10 Best BetterHelp Alternatives
There are multiple mental health apps and online therapy platforms on the market, each offering benefits and features that can help you improve your mental and physical health.
Here are our top alternatives to BetterHelp:
#1 Sensa: Best overall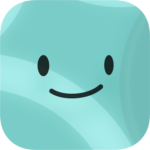 Lessons based on the CBT method
Mood journal
Challenges & self-improvement activities
Quick relief function
Assessments to help you grow
Start Sensa Quiz Now
Sensa is an online therapy app created by behavioral psychologists that uses cognitive behavioral therapy to help people understand their mental health better. You can take lessons encouraging you to change your mindset and build healthy habits preventing unwanted behaviors.
A study found that CBT can help treat symptoms of depression and anxiety. This means people have the ability to change their thought patterns. Alongside CBT, you'll gain access to features that document your potential triggers and moods.
One prominent feature of Sensa is the wide variety of educational content. You can learn habit-building techniques through courses and online counseling. Even simple 10–30-minute tasks could increase your resilience to anxiety and paranoid thoughts.
While Sensa doesn't offer one-on-one therapy sessions with licensed professional counselors like BetterHelp, it still provides a personalized program for each user based on their needs and goals, as well as encourages them to stay consistent through daily reminders and other features.
Pros
Quick-Relief segment

Techniques for building habits

Mental health assessments

Educational resources

Mood journaling

Cognitive behavioral therapy

Practice mindfulness
Cons
Paid subscription

No audio or video lessons

Lots of reading content
#2 Bloom: Best for CBT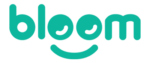 Bloom is an interactive app that reduces bad thoughts
The cognitive behavioral therapy lessons encourage positive thinking
Learn More
Bloom is an interactive self-therapy app that focuses on CBT, mood journaling, video lessons, and breathing techniques. You can work on improving your cognitive behavioral therapy skills to reinforce positive thinking and greater confidence.
Apps that focus heavily on CBT suit those with mood disorders. This is because you're encouraged to identify problems that trigger negative emotions. Bloom uses journaling features and educational courses to guide you through the benefits of cognitive therapy.
If you prefer tracking your progress, the journaling aspect is a great way of personal expression. The creators of this online therapy app want you to change how you think and act, so it's worth documenting your journey to overcome emotional challenges.
Pros
Guided lessons

7-day free trial with yearly plan

Journaling features

Daily reminders

CBT-based courses

Relaxing exercises

Self-care techniques
Cons
Reports of glitches

No free trial for a monthly subscription

A lack of licensed therapists
#3 Talkspace: Best for online therapy

Talkspace is for people who prefer online meetings
You can message your therapist about any concerns
Learn More
Talkspace is an effective online therapy app that is often compared to BetterHelp as it also encourages you to speak with a licensed therapist without leaving the house. It's a great alternative to in-person therapy and better for those who are uncomfortable having face-to-face interaction when discussing mental health problems.
Some notable features comprise text-based messaging, live chats, progress tracking, and in-app workshops. Many of the professional therapy sessions cover post-traumatic stress disorder (PTSD), depression, eating disorders, anxiety, and addiction. Talkspace also offers teen counseling.
Moreover, you can get access to psychiatric services when seeking medication management. The creators of Talkspace believe it's important that people converse with mental health professionals before getting an evaluation and prescribed medicine.
Lastly, Talkspace, unlike many other apps, can be covered by health insurance and offers several subscription plans depending on your needs, making it an affordable therapy option for those on a budget.
Pros
Text messaging service

Simple communication

Catered plans

Couple and teen counseling

Good selection of qualified therapists

Can be covered by health insurance
Cons
No free trial

Live sessions are only 30 minutes

Slow response time

No group of family therapy
#4 Calm: Best for meditation

Calm has audio and visual content to reduce anxiety or depression
The soothing exercises can benefit your mental state
Learn More
Calm is an online therapy app that can help soothe your thoughts through meditation. The audio and video content gives people a chance to relax throughout the day or after a stressful time. Intermittent mindfulness practice ensures you're taking regular breaks to declutter bad thoughts.
A study found that meditation prevents high stress levels. You can sit down for 10 minutes in the morning or evening and listen to the app's sound recordings. Calm uses delicate music and nature-based sounds to push you into a relaxed mindset.
It's also been proven that meditative practices improve your sleep. Getting enough sleep can reduce symptoms of depression and social anxiety. Furthermore, this app offers master classes on how to meditate properly to reduce negative feelings.
Pros
Mood tracking features

Peaceful sound recordings

Master classes taught by experts

Regular app updates

Beginner-friendly

Daily meditation reminders
Cons
No social community

Sleep stories are too long

Nature sounds are distracting
#5 I Am Sober: Best for addiction
I Am Sober is designed to help people overcome addictions
There are educational tools that support your personal needs
Learn More
I Am Sober is an online therapy provider for people who want to track their sobriety. You can join a community that is supportive and understanding. It's a way of gaining inspiration on how to build healthy habits, especially if you struggle to establish a sustainable routine throughout the day.
Research suggests that social support is a powerful tool for maintaining good mental health. This app wants the community to share their stories and offer personal advice. Users will get the chance to build positive relationships that boost their motivation.
You can also identify behavioral patterns that contribute to addiction. The tracking features ask about your mood and whether you stayed sober. Even journal-like entries give people the opportunity to open up and share their thoughts for the day.
Pros
Social community

Lively message boards

Resources and tools in the free version

Motivational guidance

Personalized features

Track your progress

Private support on premium
Cons
Not clear on user privacy

Limited amount of motivational packs

Note taking feature is restrictive
#6 eMoods: Best for mood tracking
eMoods is suitable for bipolar disorder, depression, anxiety, and PTSD
You can share reports with a doctor to discuss possible treatment
Learn More
eMoods is a user-friendly online therapy service that supports those with such mental health conditions as PTSD, depression, bipolar disorder, or anxiety. You can track your moods throughout the day on a dedicated chart and document symptoms that help you gain valuable insights into your mindset.
Identifying triggers will help prevent potential relapses. For example, if you get panic attacks while driving, you might note down triggers like roadworks or bridges. The app creates a brief summary report that you can show to doctors or mental health professionals.
Sharing reports with your doctor can help them better understand your mind. They could prescribe the right treatment that helps relieve any negative symptoms. A study that included this app shows that mood-tracking features can help users cope with stress, too.
Pros
Detailed summary reports

User-friendly interface

Mood-tracking tools

Daily reminders

Symptom rating

Behavioral data shows progress

Shows warning signs
Cons
No option to add symptoms

Limited customization

Subscription required for full version
#7 MoodKit: Best for mood journaling
MoodKit uses CBT to encourage a better mindset
The journaling features helps you to express your thoughts
Learn More
MoodKit is an online therapy platform that focuses on improving your mood throughout the day. There are thought checkers, engaging activities, trackers, and journals that document your progress. It's about changing the way you think and behave when approaching negative situations.
Research suggests that mood journaling can be an uplifting treatment. It's a way of expressing yourself without the need to bottle up emotions. MoodKit uses professional psychology to give you the best lessons and techniques for feeling loveable again.
There are also other small features to have fun with on the app. One of these includes the physical tab on the homepage. You can explore new, exciting ways to become active since regular exercise is known to improve your mental and physical health.
Pros
Mood journaling

Self-awareness tips

Suitable for beginners of CBT

Customizable content

Evidence-based guidance

Inexpensive price
Cons
Not available on Android

Heavy time investment

Text-based learning
#8 Happify – Best for entertainment
Happify changes negative thought patterns through fun features
You can take short courses to learn more about mental health
Learn More
Happify wants to make online therapy fun for people. You can discover engaging games that promote meaningful improvements in your life. One example is that users have to smack negative words or thoughts with a ball to score points and find the next level.
Certain games won't be for everyone, but they are great for boosting your mood. The 5–15-minute video sessions could also help you break negative habits. On the Happify website, they state that 80% of frequent users feel happier within just 2 months.
This online therapy app is more suited to beginners who need something easy. The features are fun and simple to navigate, even when you're taking educational courses. For those who are looking for serious online counseling, this app might not be right for you.
Pros
In-app games

Free version available

Short educational courses

5–15-minute lessons

Guided meditation

Psychology-based evidence
Cons
Confusing features

No free trial for premium

Some technical issues
#9 Cerebral: Best for depression
Cerebral can help those with insomnia, anxiety, and depression
There are meetings for you to discuss mental health needs
Learn More
Cerebral offers online therapy sessions to those with anxiety, insomnia, or depression. Similarly to BetterHelp, you can arrange meetings if you aren't comfortable with in-person therapy. Independent nurse practitioners want to create a "safe space" for users to share their thoughts.
This app also has mindfulness and meditation guides. Scan through the educational resources, and you'll find tips for relieving common depression symptoms. The creators of Cerebral believe that online therapy platforms should be versatile and resourceful.
You also have a dedicated care coordinator who can help organize your schedule regarding therapy meetings. This ensures you don't get overwhelmed when booking weekly sessions or finding a time that works for you and the licensed therapist.
Pros
Free educational resources

Inexpensive subscription

Live chat sessions

You can get insurance

Easy and quick sign-up

FSA and HSA eligible
Cons
Has been under federal investigation

No option to pause subscriptions

You may have difficulty switching therapists

Not suitable for severe disorders
#10 Ginger: Best for employees
Ginger can support those in a busy workspace environment
There are resources to improve your mindset and productivity
Learn More
Ginger is an online therapy platform specifically designed for employers and employees. The self-care resources ensure the workspace is comfortable for everyone. Video therapy and psychiatry meetings enable all team members to openly express their feelings.
A study discovered that mobile apps could reduce stress levels in a workplace environment. This means higher productivity levels when it comes to new projects. If you feel more motivated, you are more likely to complete high-quality tasks on time.
Statistics on the Ginger website state that 71% of members prefer this app over seeing a mental health professional in person. Team members can arrange meetings with behavioral health coaches if they want to receive mental health support or discuss long-term concerns.
Pros
Text messaging service

High-quality therapy

Boosts productivity levels

Suitable for employers and employees

Behavioral coaching

Self-help techniques
Cons
Not suitable for web-based users

2–3-week wait for video chats

Customers outside of US can't access video therapy
Comparing the Best BetterHelp Alternatives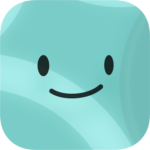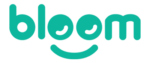 Pros
Mood journaling
Educational content
Cognitive behavioral therapy lessons
Quick-Relief exercises for anxiety
Habit formation techniques
Mindfulness and physical activities
Weekly assessments
7-day free trial with a yearly subscription
Self-care techniques
Engaging CBT Guided lessons for depression and anxiety
Journaling feature
Daily reminders
Mindfulness exercises
Inexpensive subscription
Easy for beginners of cognitive behavioral therapy
Mood journaling
Self-awareness techniques
Customizable activities
Evidence-based online therapy services
The plans cater to your budget
Couples and teen online therapy available
Easy communication
Medication management
Has a range of qualified therapists
Can be covered by health insurance
Beginner-friendly
Regular updates
Meditation reminders
The online therapy experts teach master classes
Soothing sound recordings
Mood-tracking features
Guided meditation
Quick 5–15 minute activities
Free version
Offers evidence based on psychology
Short educational courses In-app games
Free educational content and resources
Cheaper subscription
Live chat sessions
Insurance available
FSA and HSA eligible
Easy sign-up
Plenty of tools and resources in the free version
Motivational packs
Social community with message boards
Tracks your progress though money and calories
Personalized features
Private support networks on premium
Behavioral coach
Self-help resources
Available for employers and employees
Text messages
High-quality teletherapy Boosts productivity
Symptom ratings
Daily reminders
Mood tracking
Behavioral data shows your progress
Simple interface
Warning signs and triggers
Summary reports
Cons
Paid app
No video or audio lessons
Reports of bugs
No free trial for monthly users
Licensed therapists are unavailable
More text-based learning
Requires time investment
Not available for Android users
No free trial
Slow responses from mental health professionals
Only 30-minute live sessions
No therapy for groups and families
Long sleep stories
Distracting nature sounds
No sense of a social community
No free trial on premium version
Some features are difficult to find
Customers report technical issues
No option to pause plans
Currently under federal investigation
Difficult to switch therapists
Not suitable for serious disorders
Note taking feature has limited words
There isn't a huge variety of motivational packs
User privacy is not clear
Not a web-based platform
People outside of the US can't access video therapy or psychiatry sessions
2–3-week wait for video chat
You can't add symptoms
Full version needs a subscription
Limited customization
How to Choose the Best BetterHelp Alternative
There are many things to consider before downloading an online therapy app. You don't want to invest your time and money into something that might not even work. We understand that these apps need to cater to everyone's goals and personal preferences.
Below are factors we considered that should help you choose:
Quality
High-quality apps should have no code defects or security problems. If the app is consistent and responsive, then it's worth downloading.
During our evaluation, we discovered that the online therapy apps on this list don't try to confuse the user with multiple complex features and offer online therapy services that are either directly provided by mental health professionals or have been developed by them, ensuring industry standards.
Effectiveness
There's no point in buying an app if it doesn't work, right? This is where free trials come in handy for new users. The online therapy providers included in this review offer free trials, a money-back guarantee, or an easy cancellation policy so that users can judge the main features and determine whether the therapy sessions are actually worth their time.
Price
Everyone is looking for affordable online therapy services. Choose an online therapy app that suits your budget and can be a sustainable investment in the long term. On this list, we've included BetterHelp alternatives that can suit people with different budgets while still providing high-quality online therapy services.
Brand reputation
Our team believes that a brand should be transparent and reliable. It's important that brands clearly state their mission and goal for the app. If they don't, people may feel as though they care about money the most, which can make the app seem less desirable.
All the mental health apps listed in this review have received a high number of positive customer reviews and care about their experience.
A Word From a Psychologist
There are several online therapy apps that can improve your mindset. It's about finding the right features that cater to your needs and concerns. A study found that mental health apps can support those who don't feel comfortable with in-person therapy.
Consider how the counseling services could help you stop self-destructive behavior and control unwanted thoughts. You might prefer video sessions with licensed professionals over text messages, or require medication management on top, so make sure to evaluate each feature before deciding which app is the most suitable.
For those who have a severe mental illness, virtual therapy may not serve the purpose, and you should consult with a medical professional beforehand. They can judge whether your preferred online therapy provider is a safe form of treatment. Some people might need an extensive form of care rather than online therapy services.
Conclusion
Online therapy can be beneficial for improving your mental well-being; however, it may not be enough to treat all mental health issues and substitute in-person therapy. If you're looking for an alternative to BetterHelp, think about how it will benefit you in the long term.
There are a number of online therapy providers that, just like BetterHelp, can match you with an online therapist. Whereas others focus on treating mental health conditions through self-paced online therapy and building new habits.
Sensa, Bloom, and Talkspace are our top 3 picks for providing convenient and effective online therapy. Try for yourself to find the one that best meets your needs.
Last update:
September 21, 2023
9 min read
586 Views
0 Comments