Best Yogurt for Diabetes: 6 Delicious and Nutritious Options
Last update: January 5, 2023
8
763
0
Yogurt can be a healthy option for a snack or a quick breakfast. However, since it might contain sugars, you need to be careful if you have diabetes to prevent unwanted sugar spikes. Here, you'll learn the best 6 yogurts for diabetes.
Yogurt is an excellent way to nurture your body. It provides essential vitamins and minerals that can keep anyone with diabetes healthy. On top of that, its high probiotic content can improve gut health.
However, since yogurt has all three macronutrients (carbs, proteins, and fats), people with diabetes must be careful to prevent blood sugar spikes.
On top of that, some yogurt has added sugar or other additives that can affect your blood sugar levels.
This article will explain the best yogurt for people with diabetes. Our experts explain the best yogurts and how to choose the right product for more stable glucose levels.
Best Yogurt for Diabetes
Greek yogurt
Icelandic yogurt (Skyr)
Unflavored regular yogurt
Unsweetened plant-based yogurt
Kefir
Probiotic yogurt
The Best Yogurt for Diabetes: A Comprehensive Guide
The type of yogurt you choose can significantly influence your blood sugar levels for the rest of the day. So, which are the best options for people with diabetes?
Here are 6 options for you to try if you want to add yogurt to your healthy diet.
#1 Greek yogurt
Greek yogurt is a low-carb and high-protein option, which makes it ideal for someone with diabetes and for those struggling to reach their protein requirements.
While the nutritional value might vary from brand to brand, on average, one container of low-fat Greek yogurt (7oz) has 146kcal, 7.9g of carbs, 19.9g of protein, and 3.8g of fat.
Since plain Greek yogurt is so high in protein, it provides several benefits, such as supporting muscle mass, slightly increasing the metabolism, and increasing your satiety levels.
Add some berries and sugar-free granola to enjoy Greek yogurt as a snack. Mixing sugar-free jam is one of the best ways to add flavor to Greek yogurt. Ensure it is made with stevia or monk fruit.
Make sure you read the nutritional label before buying a product to check if it contains added sugar or artificial sweeteners, which can spike your glucose levels.
#2 Icelandic (Skyr) yogurt
Icelandic yogurt or Skyr is a very nutritious option, with a thicker and creamier texture.
Icelandic yogurt is made from skim milk, meaning it will be very low in fat, and during the processing, they add active cultures. So, it's also a food with high probiotic content.
Again, the nutritional value might vary depending on the brand, but on average, 8oz of Icelandic yogurt has 109kcal, 6g of carbs, 20g of protein, and 0g of fats.
As you can see, it has a similar nutritional value as Greek yogurt but with a lower fat and carb content.
To prevent added sugars, buy it plain and add some fresh fruit on top if you want to change the flavor.
#3 Unflavored regular yogurt
Plain yogurt is another healthy option for people with diabetes.
In 6oz of plain yogurt (low-fat), you get 107kcal, 12g of carbs, 8.9g of protein, and 2.6g of fats.
Non-fat Greek yogurt and Skyr might be a better option than unflavored regular yogurt due to their lower carb and higher protein content.
If you choose unflavored regular yogurt, a great way to add flavor without relying on added sugar is to blend some dates. They have a caramel taste that can significantly improve the experience of eating yogurt.
#4 Unsweetened plant-based yogurt
Plant-based yogurt is an excellent option for those who want to decrease their animal product intake.
You can find yogurt made from coconut, almond, or soy milk. Any option you choose, make sure it is a probiotic yogurt, meaning it has active cultures to help improve gut health.
Also, if you can choose organic milk, like organic coconut yogurt or organic almond yogurt, it can provide more nutrients.
In 6oz of plant-based yogurt, you get 230kcal, 12g of carbs, 2g of protein, and 19g of fats. However, remember that each brand can have different nutritional values. Coconut and almond-based yogurt might be higher in fat.
Add some oatmeal, cinnamon, and strawberries to enjoy a plant-based yogurt.
#5 Kefir
Kefir is similar to Greek yogurt but with a tangy taste. It is a fermented milk drink you obtain by adding some kefir grains to whole milk or any other type of milk you choose.
In 8.5oz of plain kefir, you get 104kcal, 11.6g of carbs, 9.2g of protein, and 2.5g of fats.
Since it offers 24% of the daily recommended value for calcium, it's one of the best foods you can include to improve bone health.
Also, it is the perfect dairy product to include if you are lactose intolerant. Research shows that kefir has a lower lactose content than other products, such as whole milk.
With that said, remember that everyone has a different tolerance to lactose. Some people might not be able to handle even the tiniest lactose molecules. Make sure to listen to your body and determine what your tolerance is.
#6 Probiotic yogurt
Another great yogurt to include in your diabetes diet is probiotic yogurt.
Probiotic yogurt contains healthy living microorganisms (probiotics) that can improve gut health.
So, why are probiotics important?
The gut is often referred to as the second brain due to its massive impact on the body.
When there is an imbalance in the gut microbiome, meaning there are more bad bacteria than good bacteria, studies show that it can lead to symptoms like poor digestion, a decreased immune system, allergies, and weight gain.
Consuming probiotics can help restore the balance in the gut microbiome.
When you add a probiotic yogurt, get one without added sugars, artificial sweeteners, or additives since those artificial ingredients might cause damage to the gut.
There are several things you can add to make a probiotic yogurt more flavorful. You can add some berries, cashews, pecans, or even pineapple chunks.
Is Yogurt Good for Those With Diabetes?
Yes, eating yogurt is good for people with diabetes. It has key nutrients such as calcium and protein, which help support bone and muscle health. Thanks to its high probiotic content, it can also help improve gut health.
However, you must be careful about the type of yogurt you choose. Flavored yogurt tends to be high in calories and sugars to improve the flavor. So, plain yogurt is always the best choice if you want to include yogurt in your diet.
How to Choose the Right Yogurt for Diabetes?
Choosing the right yogurt plays an important role in managing your glucose levels. A high-carb yogurt might lead to high sugar levels.
But how can you choose the best yogurt?
Here are some things you need to consider whenever you buy yogurt.
#1 Carbs
Milk contains natural sugars, which are not bad to consume.
However, additional carbs such as sugars and fillers might be added during the yogurt processing to change the product's consistency.
Whenever you choose yogurt, ensure it has less than 12g of carbs per 8oz of plain yogurt. On the other hand, for options like Greek yogurt and Skyr, make sure it doesn't have more than 9g.
If it has more, it probably has additives you don't want to consume. Also, more carbs mean an increased risk of higher glucose levels.
#2 Sugar
Added sugars are not the best ingredient to have for someone with diabetes.
In the ingredient list, look for sugar, glucose, fructose, high-fructose corn syrup, fruit juice, and cane sugar. While there are many other names for sugar, these are the most popular ones.
A high sugar intake might increase weight gain and the risk of developing diabetes complications.
#3 Protein
Another important factor to consider is protein.
Remember that protein can help increase satiety, and it can also help regulate blood glucose levels. So, the higher the protein content, the better.
For regular yogurt, make sure it has at least 7g of protein per 8oz (the more, the better). Regarding Greek yogurt, make sure it has at least 14g per 8oz.
#4 Artificial flavors
Finally, the last thing to consider is artificial flavors.
Artificial flavors might also contain artificial sugar sweeteners, which research shows might increase appetite and the risk of metabolic syndrome.
While the research is still inconclusive regarding all the drawbacks of artificial flavors and sweeteners, it's best to opt for a natural approach to avoid setbacks.
How to Eat Yogurt for Diabetes?
The option you choose is not the only thing you need to consider. You also need to be careful about how you eat the yogurt. So, no matter if you choose the perfect yogurt, if you end up adding sugars and high-carb options, it will affect your sugar levels.
The best way to eat yogurt is to opt for plain yogurt. Whether it is regular or Greek yogurt, make sure you always choose the natural low-fat version.
If you want to add fats, you can add healthy fats such as pecans, cashews, peanut butter, or chia seeds.
You can add berries, pineapple, or any other fresh fruit for some sweetness. If you are struggling with ideas on how to make your yogurt diabetes-friendly, it is best to look for an app that might help you. One such app is Klinio. With thousands of recipes, a personalized meal plan, and a detailed progress tracker, following the right diet will be easy.
This way, you can regulate how many carbs and calories the yogurt provides.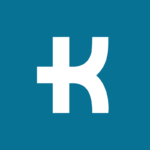 Personalized and diabetes-safe meal plan
An integrated shopping list that matches the meal plan
No-equipment home workouts
All-in-one health and progress tracker
Detailed activity log
Start Klinio Quiz
A Word From a Dietitian
Yogurt is a healthy option to have as a snack or breakfast. It provides you with nutrients and protein to keep you full for a long time. Also, it is a great way to improve your gut health.
One way to use Greek yogurt, besides as a snack or breakfast, is as a replacement for sour cream. They have the same consistency, but Greek yogurt is higher in protein and lower in calories and fat, making it the best option for people with diabetes.
You can use it on top of your favorite low-carb taco dish, or you can also use it as a base for a high-protein and healthier dip.
For example, if you mix Greek yogurt, chipotle, cilantro, salt, pepper, and lime juice, you have a healthy chipotle sauce.
Conclusion
There are different healthy yogurt options to include if you have diabetes. But no matter which one you choose, make sure it doesn't have any added sugars, artificial flavors, or sweeteners.
The best thing you can do is choose plain yogurt, with low-fat content and high in probiotics.
Also, remember that the more protein it has, the better glucose levels you might have and the fuller you might feel throughout the day.
For those that want some flavor in their yogurt, you can add flavor and sweetness yourself by adding berries, dates, peanut butter, or any other natural ingredient.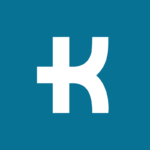 Personalized and diabetes-safe meal plan
An integrated shopping list that matches the meal plan
No-equipment home workouts
All-in-one health and progress tracker
Detailed activity log
Start Klinio Quiz
Last update:
January 5, 2023
8 min read
763 Views
0 Comments
${TOCSections.eq(0).find('a').text()}