Benefiber vs. Metamucil: Battle of the Fiber Supplements
Last update: September 6, 2023
9
84
0
Can't decide between these two popular fiber supplements? Let me make your decision a little easier.
In the quest for better digestive health and overall well-being, fiber supplements have emerged as valuable allies.
Among these, Benefiber and Metamucil stand as prominent contenders, each offering a unique blend of soluble fiber to support digestive health, regularity, and more.
In this article, I will do a deep dive into these two dietary fiber supplement options, comparing the benefits, mechanisms, and ease of use of these two popular products.
Benefiber vs. Metamucil: Which Is Better?
There are a few popular fiber supplements floating around the Health Reporter office right now, and since I am no stranger to the benefits of hitting the recommended 25–30 grams of dietary fiber each day, I decided to test them out.
The products I will be comparing today are Benefiber's Original Prebiotic fiber supplement and Metamucil's 4-in-1 Psyllium Fiber Powder.
After testing them based on their flavor and consistency and doing a deep dive online into the benefits of the active ingredients in each formula, I have landed on Benefiber as my personal favorite, and I'll do a deep dive into the reasons below.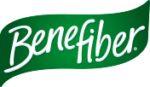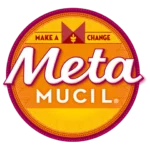 Pros
Can support healthy weight loss
Good for heart health
Tasteless and easily dissolves in beverages
Helps to relieve constipation
Uses a natural fiber source (psyllium husk)
Cons
Not suitable for individuals with gluten intolerance
May cause gas and bloating
Contains artificial flavors and sweeteners
No weight loss-related benefits
What is Benefiber?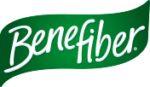 Promotes bowel regularity
Improves nutrient absorption
Helps you feel fuller for longer
Lowers cholesterol levels
Prevents blood sugar spikes
Learn More
Benefiber is a popular dietary supplement that is designed to support your digestive health and, subsequently, your overall well-being.
It is packed with natural wheat dextrin, a soluble fiber that I can verify is completely flavorless and easy to mix into your favorite beverage.
Integrating Benefiber's Original Prebiotic fiber supplement into your routine seems as though it would be more or less effortless despite needing to take it three times a day for optimal results.
Its ease of use makes it easy to take advantage of benefits like lowering cholesterol, managing blood sugar levels, and enhancing digestion for less bloating and constipation.
Pros
Contains natural ingredients

Improves gut microbiome

Formula is safe for diabetics

Dissolves completely in water

Contains only soluble fiber

Very budget-friendly
Cons
Though technically gluten-free, it is not suitable for individuals with gluten intolerances

Flavorless formula isn't for everyone

May cause gas and bloating
What is Metamucil?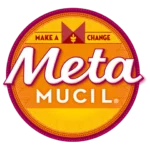 Effectively relieves occasional constipation
Lowers LDL cholesterol levels
Stabilizes blood sugar
Learn More
Metamucil is a natural colon cleanser that enhances digestive comfort and overall digestive wellness.
Rich in fiber derived from psyllium husk, it helps relieve constipation by creating a gel-like substance that softens stool, thus relieving constipation and enhancing digestive health.
Unlike Benefiber, Metamucil is not flavorless, and because of the high dose of psyllium husk powder, it doesn't dissolve in water and instead takes on more of a gel-like texture.
Personally, I wasn't in love with the gel and found it difficult to get down. I am also sensitive to artificial sweeteners and flavors, and therefore, I found the sweet, orangey taste to be a little much for my palette. Though, if you have a sweet tooth, I'm sure you won't mind.
Pros
Gluten-free formula

Rich in both soluble and insoluble fiber

Comes in a variety of flavors
Cons
Gel-like texture can be off-putting

Contains artificial sweeteners

May cause indigestion

Slightly more expensive than Benefiber
How Do These Products Work?
Both Benefiber and Metamucil, like most colon cleansers and fiber supplements, rely on increasing your daily fiber intake in order to provide results and simply use a different set of ingredients to do so.
Benefiber delivers 3 grams of fiber per serving and is designed to be taken three times daily. It is formulated with wheat dextrin, a gluten substance extracted from wheat.
Metamucil, also designed to be taken three times daily or before meals, delivers 2.4 grams of fiber per serving and promises similar results.
While both Benefiber and Metamucil use different ingredients, the ingredients included in each formula have been shown to improve metabolic health by preventing the absorption of fat in the large intestine and slowing the breakdown of sugars to prevent blood sugar spikes.
Each fiber supplement also helps alleviate digestive discomfort and promote bowel regularity by aiding digestion in two ways. The gel-like consistency increases the water content of stool, helping to add bulk to it while simultaneously softening it, offering a laxative effect.
Ingredients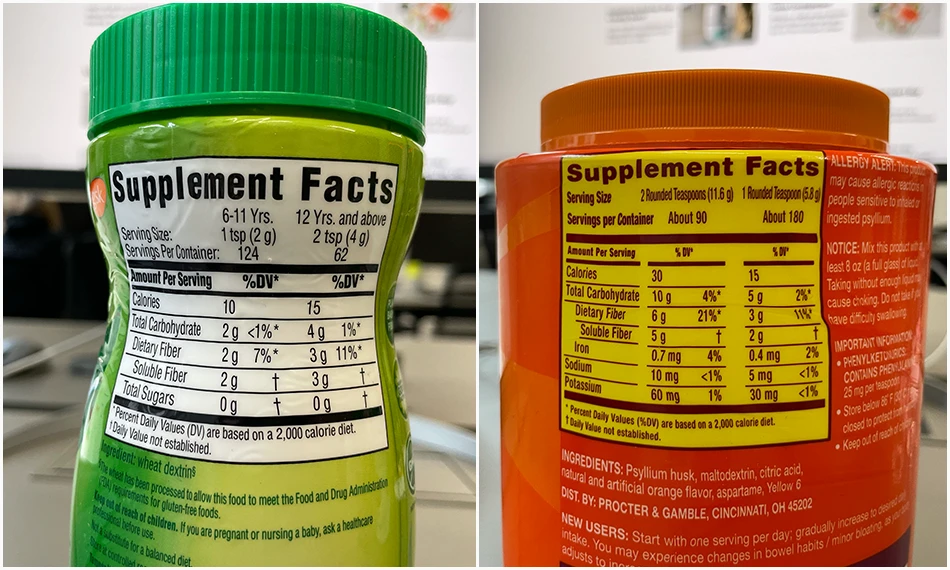 Before purchasing a new product, I always double-check the ingredients to make sure it doesn't contain anything I'm not comfortable putting in my body.
Here's a deeper dive into the ingredients included in each fiber supplement blend.
Benefiber ingredients
Something that I love about Benefiber is just how simple its ingredient list is, containing only wheat dextrin, which I will explain in greater detail below.
#1 Wheat dextrin
Wheat dextrin is a type of soluble fiber that is processed from wheat starch. It forms a gel-like substance in the digestive tract, adding bulk to stool, softening it, and promoting regular bowel movements.
Metamucil ingredients
Although this fiber supplement contains mostly natural ingredients, there are some unnatural additives that you should be aware of.
#1 Psyllium husk
Psyllium husk is a plant-based source of soluble fiber from the seeds of the Plantago ovata plant.
When used as a dietary supplement, it works by absorbing water in the digestive tract, forming a gel-like substance that softens stool, aids bowel movements, and supports heart health.
#2 Sucrose
Sucrose is a natural sugar commonly found in plants. It's made up of glucose and fructose molecules and is often used as table sugar in cooking and sweetening foods.
#3 Citric acid
Citric acid is a weak organic acid found in citrus fruits like lemons and oranges. It's used to enhance flavors in foods and beverages, and because of its acid properties, it works well as a preservative.
#4 Aspartame and Yellow 6
These are the two Metamucil ingredients that I'm not in love with.
Aspartame is an artificial sweetener used to sweeten foods and beverages while avoiding the unnecessary calories added by real sugar. It's made from two amino acids, aspartic acid and phenylalanine, and is often used in diet sodas and other sugar-free products.
Yellow 6, also known as Sunset Yellow FCF, is a synthetic food color commonly used to give food products a bright yellow or orange hue.
Food dyes, although useful in creating a more attractive product, have been shown to cause hypersensitivity reactions and are considered by many dieticians as an unnecessary food additive.
Benefits
Since it's estimated that many Americans reach only 30–40% of their recommended daily fiber intake, using fiber supplements to increase these percentages can offer various health benefits.
Both Benefiber and Metamucil offer similar benefits:
Balanced blood sugar levels
Reduced "bad" LDL cholesterol levels
Better digestive health
However, weight loss is a different story – while the wheat dextrin in Benefiber has shown promising results in regard to helping overweight adults lose weight by altering the gut microbiota, the type of fiber in Metamucil isn't proven to help with weight loss.
Side Effects
When taking any dietary fiber supplement, regardless of whether it contains wheat dextrin or psyllium husk powder, you can expect to experience mild stomach upset as your stomach adjusts to the increased fiber intake.
Metamucil has the added downside of containing some unnatural ingredients, which, although technically safe for human consumption, have been shown to cause side effects like digestive upset and headaches.
Taste
In the battle between Benefiber and Metamucil, I prefer Benefiber's tasteless formula both for its versatility and simply because it's easier to drink day after day. Here's what the supplements taste like in more detail:
Benefiber: I was very surprised to find that Benefiber really doesn't taste like anything and essentially dissolves completely in whatever you add it to. For that reason, you can pop it into beverages and even meals without a hitch.
Metamucil: The Metamucil formula is made to have a light, orangey taste and, because of the psyllium husk, results in a gel-like texture in water.
Personally, I found the taste of Metamucil to be too sweet and slightly chemically, and though I didn't struggle with drinking it during my short-lived experiment, I have a feeling I would feel differently after a few weeks of consistent use.
Pricing
Price-wise, there's not a huge difference between these two soluble fiber supplements. Metamucil is technically pricier, but only by a few dollars.
Benefiber: $12 to $15
Metamucil: $15 to $20
Prices vary depending on the retailer, but you can find these products easily online or in person at your local pharmacy or Walmart and can expect to spend around $15.
Benefiber vs. Metamucil vs. Alternatives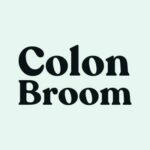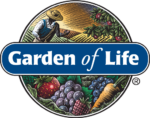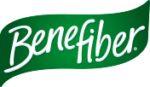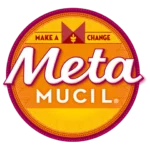 Pros
Reduces blood sugar
Organic supplement with natural ingredients
Sugar-free
Relieves constipation and stomach pain
Stimulates bowel movement within 24 hours
Gut and colon cleanser
Suitable for intermittent fasting
Boosts immunity
Supports muscle growth
Non-GMO and gluten-free supplement
Contains fiber from nutritious organic superfoods
Suppresses hunger cravings
Helps with constipation
Restores good gut bacteria
Lowers blood pressure
Adds nutrients to your diet
Encourages healthy blood circulation
Boosts stamina
Supports heart and gut health
Promotes the growth of good gut bacteria
Regular bowel function
Boosts your digestive system
Prevents constipation and diarrhea
Promotes healthier skin and hair
Results in as little as 2 days
Contains psyllium husk for a healthy gut
Strengthens your immune system
Provides a gut detox
Improves your energy levels
Gluten-free and non-GMO supplement
Boosts mental focus
Could help with weight management
Organic ingredients
Boosts immune function
Regulates a healthy metabolism
Reduces cortisol and stress levels
Gets rid of harmful toxins in your gut
Contains 11 detoxifying superfoods
Completely natural formula
Dissolves completely into water
Totally tasteless
Helpful tool in weight management
Wide variety of flavor options
Naturally-derived active ingredient
Improves your energy levels
Capsules are small and easy to consume
Gluten-free, vegan, and non-GMO
Contains nutrients from fruits and vegetables
Can lower the risk of heart disease
Cleanses your intestines
Cons
Not suitable for those who are pregnant or breastfeeding
Minor side effects like bloating
Chalky powder
High-calorie supplement
Only one sizing option available
Limited flavors
Not suitable for people with low blood pressure
Reports of powdery chunks
Doesn't dissolve properly in cold water
Side effects such as bloating and cramps
Reports of a bad taste and texture
No third-party testing label
A lack of research on the website
Side effects such as dry mouth and dizziness
Not suitable for people with a nut allergy
May cause constipation for the first few days
Strong texture and smell
May cause bloating
Not suitable for individuals with gluten intolerances
Gluten-free formula
Contains artificial flavors and sweeteners
Requires four daily servings
No third-party testing
The proprietary blends don't show the exact amount of ingredients
How I Tested
To improve the accuracy and fairness of my testing process, I always use a systematic approach to rate each product based on the same set of criteria.
This approach is designed to help me answer questions like: "Does this product serve its intended purpose?" "Does it deliver on value?" and "Are the ingredients good for me?"
Here's a breakdown of each product based on my set of criteria:
Quality
What you put in your body matters, and I am a firm believer that nature knows best.
Although both Benefiber and Metamucil fiber supplements use naturally derived ingredients, Benefiber's formula does not include what I deem to be unnecessary additives such as artificial flavors and sweeteners, making it the clear winner in this category.
Effectiveness
If you're looking for a fiber supplement that's guaranteed to work, you can't go wrong with Benefiber and Metamucil. Both are considered industry leaders and have ample reviews affirming their efficacy.
Price
Benefiber and Metamucil are in the same price range when considering their simplest and most popular formulas. Benefiber, however, has the added benefit of being a few dollars cheaper.
In terms of ease of purchase, the full range of products for both companies can be easily purchased at Walmart, CVS, Target, and Amazon.
Brand reputation
Benefiber products are produced by a US company, GSK Consumer Health, and have to date reported many satisfied customers. That being said, they did have an isolated incident in which products were recalled due to alleged plastic contamination.
Metamucil is a company that has been around since 1934 and is more or less a household name, so its long-standing reputation doesn't leave much room for guessing.
FAQs
What is the best form of fiber to take?
The best form of fiber for you to take will depend on your unique digestive needs. Soluble fiber is a great option for lowering cholesterol levels and balancing blood sugar levels, while insoluble fiber helps prevent constipation.
What is the main difference between Benefiber and Metamucil?
Both Benefiber and Metamucil work by promoting regular bowel movements and improving digestive health. However, Benefiber contains wheat dextrin, an ingredient that dissolves easily in water, while Metamucil is made primarily from psyllium husk, which forms a gel-like substance.
Which is more effective, Benefiber or Metamucil?
Benefiber and Metamucil feature different dietary fiber forms that can help improve digestion and overall gut health. The type that works best for you will depend on which type of fiber (wheat dextrin or psyllium husk) reacts better with your body.
How long does it take for fiber supplements to work?
Depending on the severity of your digestive upset, it can take 3–7 days for you to start noticing results. If your diet severely lacks fiber, you may continue noticing improvements in your digestion for several weeks after introducing fiber supplements.
A Word From an RD
Taking dietary fiber supplements can be a helpful way to ensure that you hit the recommended amount of fiber needed for you to feel your best, and it can make a world of difference for people dealing with digestive issues, such as irritable bowel syndrome.
Though these products can be helpful in improving gut health and promoting overall wellness through benefits related to blood sugar and cholesterol, don't forget to prioritize other holistic lifestyle changes that can help.
For example, focusing on hydration and getting regular exercise, such as a light walk after big meals, can all have a huge impact on digestion.
Also, taking over-the-counter fiber supplements like Benefiber or Metamucil in combination with eating whole foods like beans, berries, and healthy grains will help maximize the potential benefits of fiber supplementation.
Conclusion
After testing these two products (albeit not for long) and doing more in-depth research about their ingredients, I can say with certainty that Benefiber is the better option.
I found the Benefiber formula more pleasant to drink, appreciate that it offers better results in regard to weight loss, and am a sucker for an all-natural ingredient list.
At the end of the day, though, both of these supplements can be a great addition to your diet if you struggle to meet the daily fiber intake.
Last update:
September 6, 2023
9 min read
84 Views
0 Reviews