Are Pumpkin Seeds Healthy? Health Benefits and Nutrition Facts
Last update: November 28, 2022
7
725
0
In search of healthy dietary options, we found a treasure trove of nutrients inside delicious little pumpkin seeds.
Inside its spongy pulp, pumpkin, scientifically known as Cucurbita pepo, hides valuable, flattened, and edible seeds loaded with nutrients.
The first to observe these properties were the Menominee, a North American tribe, who consumed the pumpkin and used its seeds to expel parasites from the body.
In addition to their use in folk medicine, today, pumpkin seeds are prized as a complement to savory and sweet dishes. Their ease of storage and preservation makes them a very convenient snack.
The Health Reporter team brings you all the details about pumpkin seeds, their nutritional value, and their use in the kitchen.
Are Pumpkin Seeds Healthy?
Yes, pumpkin seeds are healthy due to their high content of amino acids and antioxidants. In addition, a small number of these seeds provide good fats, giving them powerful ammunition to fight inflammation, free radicals, and various diseases.
Although these seeds, also called pepitas, are small in size, they hide a good amount of vitamins and minerals that have a positive effect on cardiovascular health.
Antioxidants protect cells against damage and premature aging, which favors their activity against different types of cancer.
8 Health Benefits of Pumpkin Seeds
Pumpkin pulp and its raw or roasted seeds are loaded with beneficial nutrients. Here are 8 benefits that make them a star ingredient for healthy cooking.
#1 Gastrointestinal health
Its high fiber content promotes intestinal activity, thus facilitating bowel movements. A 30g serving of these seeds provides 5.52g of fiber. It is recommended to drink enough water when consuming them to promote bowel movement.
#2 Anti-aging properties
The leading cause of premature aging is cell damage, which weakens the tissues and results in dull, loose skin with wrinkles. The consumption of antioxidants through foods such as pumpkin seeds helps to fight against free radicals that damage cells.
#3 Kidney health
According to some studies, pumpkin seeds may prevent the formation of stones in the urinary bladder due to the amount of phosphorus they have.
#4 Better sleep
Thanks to tryptophan, an amino acid precursor of serotonin found in foods such as chickpeas and cocoa, pumpkin seeds can improve sleep and promote rest.
#5 May fight some types of cancer
Some studies show that regular consumption of pumpkin seeds in controlled amounts is associated with a reduced risk of stomach, colon, lung, prostate, and breast cancer. This is due to their content of antioxidants known as polyphenols.
Specifically, some research has been done in post-menopausal women, where a lower risk of developing breast cancer was found in those who frequently consumed pumpkin seeds. This is because they contain phytoestrogens – substances similar to female hormones that may act as protectors against breast cancer.
#6 Helps control blood pressure
A study by the American Heart Association showed that after a 6-week pumpkin pulp and seeds diet, rats showed a reduction in blood pressure as pumpkin seeds help expand and relax blood vessels.
#7 Helps eliminate intestinal parasites
For centuries, pumpkin seeds have been used worldwide to combat intestinal parasites – genus helminths – thanks to the ethanol extract from processing the seeds. These anti-parasitic properties also come from the pumpkin's main component, cucurbitin.
#8 Male fertility
Seeds, including pumpkin seeds, are known to contain high levels of zinc, which is a key element for fertility in men, as it plays a major role in the production of sperm and the protection of the testicles against degenerative changes.
In summary, in small amounts, pumpkin seeds contain a vast number of health benefits, along with being very versatile as they can be used as toppings in sweet and savory dishes.
3 Side Effects of Pumpkin Seeds
While pumpkin seeds can be a great ally in solving many health problems, they can also cause harmful effects if misused.
Because these seeds are high in fiber and have components that lower blood pressure, it is important to consult your doctor before including them into your diet, especially if you suffer from gastrointestinal diseases or take medication for hypertension.
Some side effects after the consumption of pumpkin seeds can be:
Hypotension or low blood pressure
Due to their content of antioxidants and minerals such as mercury, pumpkin seeds can reduce blood pressure – it is important to discuss their consumption with your doctor.
Constipation
Constipation is a common problem when consuming too much fiber and not enough water. Fiber from foods such as seeds, whole grains, and fibrous vegetables needs water to move easily through the intestine and promote bowel movements.
Bloating and diarrhea
Pumpkin seeds, like other high-fiber foods, stimulate the digestive system and can cause discomfort. You should avoid eating them if you are suffering from stomach or intestinal discomfort as the seeds can make it worse.
Nutrition Facts of Pumpkin Seeds
Nutritional value (per 100g)
| | |
| --- | --- |
| Calories/Nutrient (per 100g) | Amount |
| Calories (kcal) | 446 |
| Sodium (mg) | 18 |
| Net Carbs (g) | 35.4 |
| Fiber (g) | 18.4 |
| Sugar (g) | 0 |
| Fats (Total) | 19.4 |
| Fatty acids, total saturated (g) | 3.67 |
| Protein (g) | 18.6 |
| Cholesterol (mg) | 0 |
| Glycemic Index (GI) | 25 |
Source: https://fdc.nal.usda.gov/fdc-app.html#/food-details/170188/nutrients
High in calories and fats
Fats are the most abundant macronutrient within the humble pumpkin seed, which is why they are high in calories, as each gram of fat contributes 9 calories. Its fatty acid content contributes to heart and nervous system health. These seeds, as well as pumpkin seed oil, are rich in ALA (Alpha Linolenic Acid), a plant-based omega-3.
Good source of protein
One serving of pumpkin seeds contains 18.6g of protein, but they should not be consumed in large quantities as they are high in calories. The ideal serving size for adults is 30g, which gives you 5.58g of protein per serving.
Low in carbohydrates
A quarter-cup serving of unsalted pumpkin seeds, which corresponds to approximately 30g, contains only 16g of carbohydrates. For this reason, they are considered a low-carb food suitable for diets such as the keto diet, in which carbohydrate intake is limited.
Rich in vitamins and minerals
Pumpkin seeds are rich in vitamin E, which is highly appreciated for its antioxidant effects. In addition, pumpkin seeds are full of vitamins belonging to the B complex and vitamin K, essential for blood clotting processes and bone health.
The mineral content in pumpkin seeds is also very relevant, as they are rich in selenium, magnesium, iron, and zinc. Minerals contribute to improved reproductive, heart, and bone health. Also, magnesium may help weight loss because it can speed up metabolism.
Low Carb Pumpkin Seed Cookies Recipe
This pumpkin season, the Health Reporter team brings you a great idea to get the most out of all parts of this vegetable, which is technically a fruit since it contains seeds inside its pulp.
If you're up for making a pumpkin cream with pulp, you can accompany it with this recipe to take advantage of its seeds, too.
Ingredients
40g ground flaxseeds
10g poppy seeds
30g finely grated Parmesan cheese
20g finely chopped almonds
10g black sesame seeds
15g raw pumpkin seeds
1 tsp sea salt
A pinch of orégano
120–150ml warm water
Directions
Mix the seeds, ground flaxseed, and almonds with the water. Let stand for 30 minutes, so the ground flaxseed releases its gel and acquires a slightly thick consistency.
Add the 30g of grated or powdered Parmesan cheese. Do not substitute soft melting cheeses, as the Parmesan will help to result in a dry and crunchy cookie.
Line a baking sheet with waxed paper and drizzle a little olive oil spray.
Spread the mixture over the entire surface of the baking sheet until you have a thin, even layer of about 3–5ml.
Sprinkle the sea salt on top of the mixture and place in a preheated oven at 320ºF (160ºC). Let cook until lightly brown.
Keep an eye on the preparation, as it can easily burn because it is very thin. It will only take about 12–15 minutes to be thoroughly cooked.
Remove from the oven and let it rest until it is completely cool. Then, you can break the cookie and use it as an accompaniment for soups, creams, or dips.
If you use this cookie with an avocado dip, you will have a 100% keto-friendly recipe rich in healthy fats.
We recommend trying DoFasting Nutrition App with more than 5,000 recipes to learn more about healthy recipes.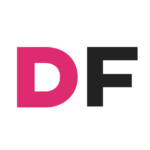 5,000+ healthy recipes
Healthy desserts
Improved eating habits
Calorie tracker to track daily caloric intake
Full guidance on successful diet
Visit DoFasting
FAQs
How many pumpkin seeds are in a serving?
In a 1oz (30g) serving of pumpkin seeds, there can be between 80–90 small raw, unsalted seeds.
Are pumpkin seeds good or bad for you?
Raw and roasted pumpkin seeds are very healthy due to their high content of good fats, antioxidants, vitamins, and minerals
Are pumpkin seeds good for weight loss?
Pumpkin seeds are good for weight loss as long as they are consumed in moderation, as they are high in calories. A 30g serving of pumpkin seeds provides approximately 134kcal; if you eat them as a snack without weighing them, it is easy to go over the recommended amount.
What is the glycemic index of pumpkin seeds?
Eating pumpkin seeds and pumpkin pulp is good for blood sugar control because the seeds have a low glycemic index of 25, and pumpkin has a low glycemic load, which means it provides few carbohydrates in one serving.
A Word From a Nutritionist
Seeds such as chia, sesame, flaxseed, sunflower, and pumpkin are foods that provide beneficial fatty acids for health.
All of them are rich in nutrients and antioxidants, so if you are thinking about how to eat pumpkin seeds and increase micronutrients in your diet to gain health benefits, the good idea is to combine them!
Get a glass jar with a lid and add some of these seeds with roasted pumpkin seeds. To roast them, mix them with pumpkin seed oil and add the spices you like: oregano, black pepper, paprika, thyme, etc. Bake them for a few minutes until they are lightly brown, and that's it.
Keep your jar of seeds in a cool, dry place and use them whenever you prepare a salad or a soup. They will be a topping that will bring a lot of nutrients to your everyday meals without having to overthink more elaborate recipes.
Conclusion
In summary, pumpkin seeds, pumpkin seed oil, and pumpkin pulp are ingredients you should definitely have in your kitchen to take advantage of all their health benefits.
The benefits of pumpkin seeds come from their richness in nutrients, antioxidants, and fatty acids.
Pumpkin seed oil is extracted from the seeds of the Cucurbita pepo and can be used for cooking.
You can eat pumpkin seeds in their raw or roasted version by adding them as a topping to salads and soups or as a quick snack.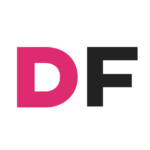 5,000+ healthy recipes
Healthy desserts
Improved eating habits
Calorie tracker to track daily caloric intake
Full guidance on successful diet
Visit DoFasting
Last update:
November 28, 2022
7 min read
725 Views
0 Comments