Acai Bowl 101: Is It Healthy? Calories and Nutrition
Last update: January 2, 2023
7
763
0
Creating your own acai bowl is great for gaining health benefits. This delicious food is packed with important nutrients, but why should you have it? We explain whether acai bowls are healthy, including the top benefits, nutritional facts, and a nutrient-dense recipe for your diet.
Are you wondering whether acai bowls are really healthy?
People are constantly talking about places that sell the classic acai bowl. These colorful bowls may be delectable to eat now and then, but it's important to note that most contain added sugars.
You should always make fresh acai bowls at home to gain health benefits. They are only healthy when you use natural ingredients and avoid foods with sugars, fats, and chemicals. For those who are losing weight, it's also important to determine whether acai bowls are suitable.
In this article, you'll discover if acai bowls are good for your health.
What Is an Acai Bowl?
An acai bowl is basically a thick smoothie that contains blended ingredients. These ingredients may be acai berries, bananas, yogurt, and other frozen fruit. Acai bowls are a popular breakfast choice because of the variety of sweet toppings you can add.
People use acai purée – a form of mashed berries that are grown in Central and South America. The acai palm tree grows delicious fruits that are both vibrant and creamy. This is why the average acai bowl is popular among those who need a healthy but sweet-tasting recipe.
You can put sliced fruit on top of the acai bowl or little treats like coconut flakes, nut butter, unsweetened chocolate, and frozen bananas. It's a versatile dish that doesn't require much preparation, making it great for those who need something quick in the morning.
Are Acai Bowls Healthy?
Yes, acai bowls are healthy when you make them at home. This ensures you're only using fresh ingredients that don't contribute to weight gain. Buying them from the store means they'll contain added sugars, saturated fats, and chemical preservatives.
Making the average acai bowl at home is better for your long-term health. You can use fresh fruit and natural sweeteners to enhance the taste. Commercial varieties may have over 500 calories with added sugar that contributes to heart disease, type 2 diabetes, and liver problems.
A healthy acai bowl should be free from artificial fruit juice or high-calorie milk. Some people opt for soy milk to prevent future weight gain. Those with diabetes should also choose suitable foods that make good toppings, like frozen fruit, nut butter, and unsweetened Greek yogurt.
5 Health Benefits of Acai Bowls
Acai bowls have some great benefits for your general health. Since they are packed with fresh fruits and vegetables, you can fuel the body with important nutrients. For those who crave a delicious sweet breakfast in the morning, acai bowls can be the perfect option.
Here are 5 health benefits of consuming an acai bowl:
#1 Reduced cholesterol levels
The small acai berry can cause big changes in your cholesterol levels.
One study found that consuming acai lowers LDL, or "bad," cholesterol. This means you won't have so much plaque build-up in the arteries. Reduced cholesterol lowers the risk of cardiovascular disease, high blood pressure, diabetes, stroke, heart attack, and peripheral arterial disease.
You could also add other cholesterol-lowering foods to the acai bowl. Some of these include oats, apples, almonds, barley, dark chocolate, and avocado.
#2 Better brain function
Fresh acai berries contain lots of antioxidants – compounds that reduce inflammation and oxidation in brain cells. This is important for retaining strong memory function and focus. People who need good concentration skills could consume acai bowls for their brain-related benefits.
#3 Stronger digestive system
A healthy acai bowl could be key to improving your gut. The acai berry is known to fight constipation and reduce digestive problems. Some other benefits comprise faster bowel movement, less bloating, fewer stomach cramps, and reduced inflammation.
#4 Supports weight loss
The average acai bowl could help you lose some belly fat. Consuming foods with lower calories won't contribute to weight gain or ruin your diet. Since acai bowls contain healthy fruits and vegetables, you'll be fueling the body with the minerals it needs to sustain weight loss.
#5 Protects heart health
Making your own acai bowl every morning can protect your heart.
This small berry has the power to eliminate free radicals that cause heart disease. This means they will reduce high blood pressure spikes, blood glucose, and artery congestion. Acai berries also contain healthy fats that lower the number of triglycerides in your body. 
Nutrition Facts of Acai Bowl
Learning about the nutritional facts of an acai bowl is important for your health. People who want to lose weight may decide whether acai bowls are healthy or suitable for long-term weight loss.
Here is the nutritional value of an acai bowl:
Nutritional value (per 100g)
| | |
| --- | --- |
| Calories/Nutrient (per 100g) | Amount |
| Calories (kcal) | 135 |
| Net Carbs (g) | 18.3 |
| Fiber (g) | 3.5 |
| Sugar (g) | 13.5 |
| Fats (Total) | 4.12 |
| Protein (g) | 2.94 |
Source: https://fdc.nal.usda.gov/fdc-app.html#/food-details/1930111/nutrients
Moderate amount of calories and fats
Packaged acai bowls usually contain a fair amount of calories and saturated fats. The frozen puree may be infused with cane sugar or salt. Some brands even mix fruit juice with acai powder to enhance the flavor and make it seem more healthy to potential consumers.
Low in proteins
There isn't a high amount of protein in this food product. You need at least 40–50 grams of protein a day to build muscle and lose weight fast. Consider adding more high-protein toppings to your own acai bowl, like Greek yogurt, oats, blackberries, oranges, or sliced bananas. 
High in carbohydrates
Consuming too many carbs may lead to poor metabolic health. This is because your body is constantly burning glycogen instead of fat. However, to reduce the number of carbs you eat every day, replace granola with watermelon slices, strawberries, or raspberries.
Rich in vitamins and minerals
Acai bowls contain minerals like magnesium, phosphorus, copper, and vitamin C. You should add nut butter to this dish due to the high amount of vitamin E and manganese. Getting plenty of vitamins and minerals throughout the day will protect your heart, gut, and brain health.
Smoothie Bowl vs. Acai Bowl
Here is a comparison between a classic smoothie and an acai bowl:
| | | |
| --- | --- | --- |
| | Smoothie bowl | Acai bowl |
| Benefits | You can use any fresh fruits or vegetables They are great for a weight loss diet Smoothies promote satiety due to nutrient-dense foods | Acai berries are one of the most nutrient-dense fruitsYou can have one as part of a balanced dietThe high number of vitamins and minerals improves your long-term health |
| Pros | Better digestion Greater immunity Reduced hunger High in nutrients Stronger gut healthRegular bowel movements | Strong brain functionReduced cholesterol High number of antioxidants Better heart health Anti-cancer properties in the berries Greater immunity |
| Cons | People can add too many ingredients Lack of protein Expensive to buy more fresh fruits | You can only use fresh acai berries Some whole grain toppings may increase your daily calorie intake |
Healthy Acai Bowl Recipe
You should create a recipe that uses fresh ingredients. These may include fruits or vegetables that can be easily blended into a thick mixture. Of course, the choice is yours, but we have provided a healthy acai bowl recipe that only requires a few simple steps to make.
Ingredients
Acai bowl:
1 orange
1.5 cups spinach
1/4 cup unsweetened almond milk
1/2 avocado
1/2 cup frozen blueberries
1 3.5-ounce frozen acai berries
1/2 banana
Toppings:
1/4 cup blackberries
1/4 cup blueberries
1/2 sliced banana
1 tablespoon sunflower seeds
1 tablespoon pumpkin seeds
1 teaspoon chia seeds
1 teaspoon coconut
Directions
Add the orange slices, spinach, almond milk, avocado, blueberries, acai berries, and sliced banana to your blender.
Blend ingredients until the mixture is smooth. You can add more almond milk if the mixture becomes too thick.
Pour into your bowl and add your toppings.
Nutrition facts
| | |
| --- | --- |
| Nutrient per serving (1 bowl) | Amount |
| Calories | 345 |
| Fats | 16.8 |
| Sugar | 19.9 |
| Protein | 6.2 |
| Carbs | 49.2 |
| Fiber | 14.2 |
You can use the DoFasting app to find more delicious recipes. There are more than 10,000 recipes that suit any type of keto or intermittent fasting diet. Some meal plans also contain other low-calorie dishes like acai bowls – perfect for people who want to lose weight.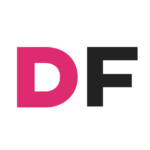 Useful progress tracker and calendar
Calorie tracker to track daily caloric intake
Over 5,000 nutritious recipes
Start DoFasting Quiz
FAQs
Are acai bowls fattening?
No, consuming acai bowls won't contribute to weight gain. They are packed with vitamins and minerals that actually support weight loss. For people who want to lose a few pounds while eating this dish, consider using low-calorie toppings like chia seeds and fresh apple slices.
Can you eat acai every day?
Yes, you can eat acai berries every day to improve your health. Frozen acai is loaded with magnesium, phosphorus, potassium, vitamin A, and calcium. Just remember that commercially prepared acai bowls contain sugar, so aim to make your own using fresh ingredients.
Does acai make you gain weight?
Consuming acai berries doesn't make you gain any weight. They are relatively low in calories, sugars, and saturated fats. Plus, the high fiber content is known to reduce hunger cravings on a balanced diet, which stops you from binge eating or snacking between big meals.
A Word From a Nutritionist
You should make your own acai bowl to avoid consuming high amounts of sugar, saturated fats, and carbohydrates. This ensures you're only using natural ingredients to make the dish. People usually buy fresh acai berries and low-fat Greek yogurt to make the acai bowl nutrient-dense.
Store-bought acai bowls typically have chemical preservatives and added sugar. This isn't good for losing weight or improving your general health. It's better to avoid fats and sugars completely to prevent heart disease, obesity, type 2 diabetes, high blood pressure, and kidney damage.
Just remember that consuming too much of anything can lead to a high calorie intake. Only eat one acai bowl every morning to gain health benefits. Also, consider using low-calorie toppings if you want to lose stubborn weight, such as honey, pumpkin seeds, and cinnamon.
Conclusion
So, are acai bowls really healthy?
People who eat an acai bowl every day improve their overall health. This is due to the bowl's high concentration of nutrient-dense fruits and whole grains. You may prepare this nutritious meal every morning by combining acai berries, fresh fruit, granola, peanut butter, and seeds.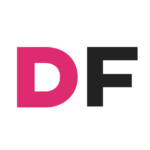 Useful progress tracker and calendar
Calorie tracker to track daily caloric intake
Over 5,000 nutritious recipes
Start DoFasting Quiz
Last update:
January 2, 2023
7 min read
763 Views
0 Comments
${TOCSections.eq(0).find('a').text()}